363 keer bekeken
Hosted by Marieke de Ruyter de Wildt - The Fork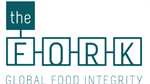 The AgriFood sector is ripe for disruption. Blockchain technology provides new opportunities to create integer and robust supply chains. Let's explore this exciting new space, together. Welcome to Food Integrity Blockchained network!
We offer our network the chance to interact with those ahead of the game, working in the field, developing blockchain in food systems. This very first time we have Akash Mathew from Right Origins, farmers that like to code and are passionate to connect consumers with producers. In the first 15 min Akash summarizes how their application connects Indian cocoa farmers to consumers, what benefits they get from blockchain and what challenges they face. We then have 45 min of interactive discussion summing the key insights that can help us all grow in this new and exciting domain.
Wednesday March 14, 8 pm CEST
Join us now for the first webinar on Food Integrity Blockchained!